15.09.2016
The RTL Service" Group will participate in the conference "Industrial efficiency and safety in Mining and Mineral Processing 2016" that will take place on the 20th of October in Chelyabinsk.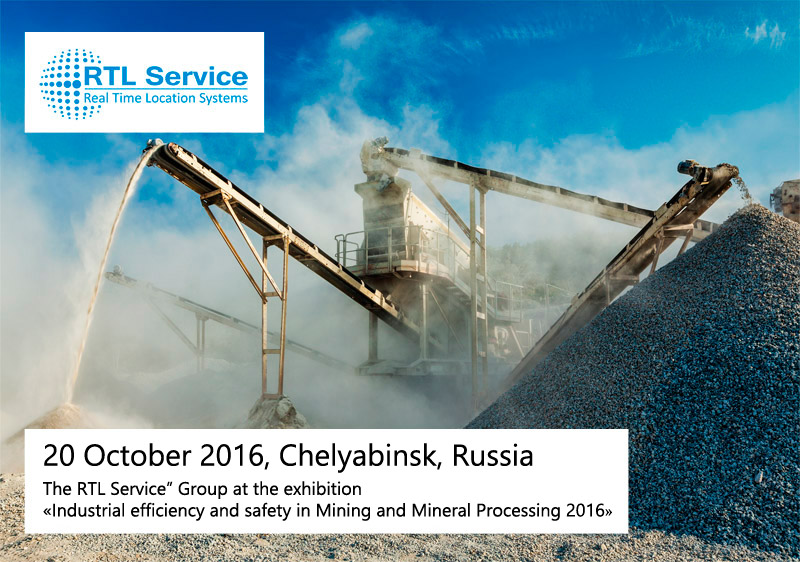 Timur Poltorykhyn, "The RTL Service" Group COO, will present an exhaustive report on "Increasing the efficiency and labor safety in Mining and Mineral Processing with the use of positioning and data transmission systems".
The conference will bring together the representatives of such mining and smelting companies as "Metalloinvest Management Company LLC", "Polymetal International plc", "Zapadnaya Gold Mining Limited", JSC "Russian Coal". Moreover, the representatives of various iron ore mining enterprises, design organizations and service companies will also attend the exhibition.
The participants will analyze their experience of applying project management in the mining industry, discuss its perspectives and talk the prospects of renewable energy over.
They will also share experience of using simulation modeling in order to increase the efficiency of mining enterprises and to achieve optimization of production processes.
Particular attention will be paid to the fourth industrial revolution, IIoT (Industrial Internet of things) and their prospects and practical implementation in the mining industry.
If you want to request a meeting with our speaker at the conference, please, send an e-mail with the subject "Conference in Chelyabinsk" at info@rtlservice.com
Looking forward to seeing you on October 20th in Chelyabinsk!