05.03.2019

RealTrac's product for industrial security – RealTrac Positioning now features hardware based on LoRa technology. The new positioning hardware for personal use - the tracker PROD TAG 710 and the base station LoRa. This enables to position personnel in industrial premises with accuracy up to 3 meters and transmit positioning data from tracker to base station at a distance up to 3 km.

The new hardware will be particularly helpful in hazardous work environments, for example in mining and processing operation. To meet the needs of mining and industrial companies - RealTrac International has developed its new LoRa based hardware.

The key advantage of the new hardware is that it is fully packaged. To launch the positioning system, you need to install and connect the LoRa station, turn on the trackers PROD TAG 710 and set the data transmission to the server of RealTrac positioning system. The packaged solution enables to deploy the personnel positioning system within 1 or 2 days.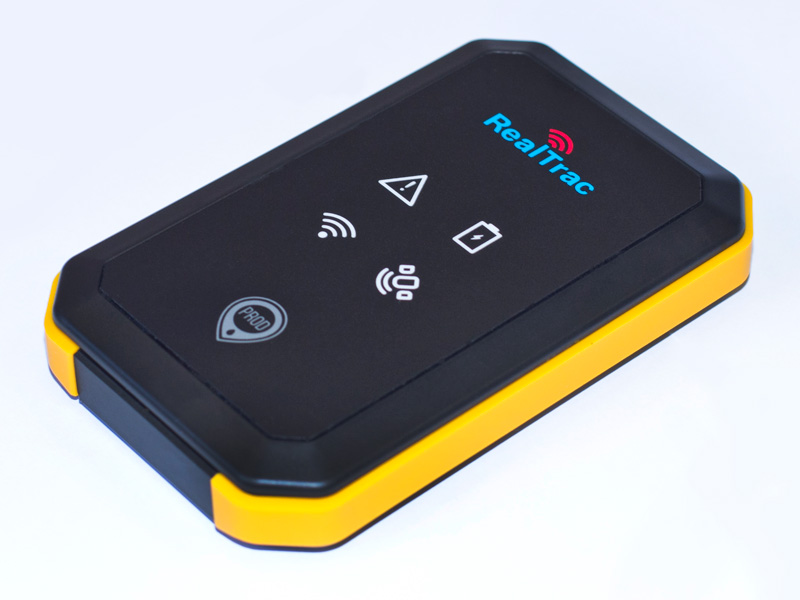 The LoRa technology has a number of advantages if compared to Wi-Fi or GSM based solutions. For example, it provides long-range data transmission and unlike Wi-Fi does not require expensive infrastructure. On top of that, it will not require a monthly subscription fee as for example a GSM based solution.
Another key benefit is the minimum required active hardware: only 1-2 LoRa base stations required for normal operation. The stations can be deployed in any place: mining sites, haul roads, processing and industrial plants. One LoRa base station can cover up to 100 sq km which is critical for personnel tracking on large areas of mining companies.
The tracker features IP 67 rate, user-friendly display with indicators and buttons. In hazardous situations an operator can send a notification to tracker and a miner can press the acknowledge button. In case of an emergency a miner can notify an operator about the danger by pressing a panic button.
Together with anchors and the professional software package for operators and managers, the new tracker is one of the RealTrac Positioning system components.
The product is already supplied with RealTrac Open Cast Mining, RealTrac Plant and RealTrac Logistics solutions. Our hardware has all the necessary certificates and complies with Russian and international industry standards.
For more information about RealTrac system and terms of cooperation, please do not hesitate to contact us by email and phones indicated on our web site or just by filling out this form.