29.11.2017
In the new version of RealTrac, our team has implemented a number of significant changes, including innovative ones.
Among them: 3D positioning, a single interface for displaying positioning within the premises and in open areas, SCADA logic and a new report designer.

RealTrac Positioning now has a new web interface with a quick search tool for any object by any parameter - be it personnel, tag or handheld communication equipment.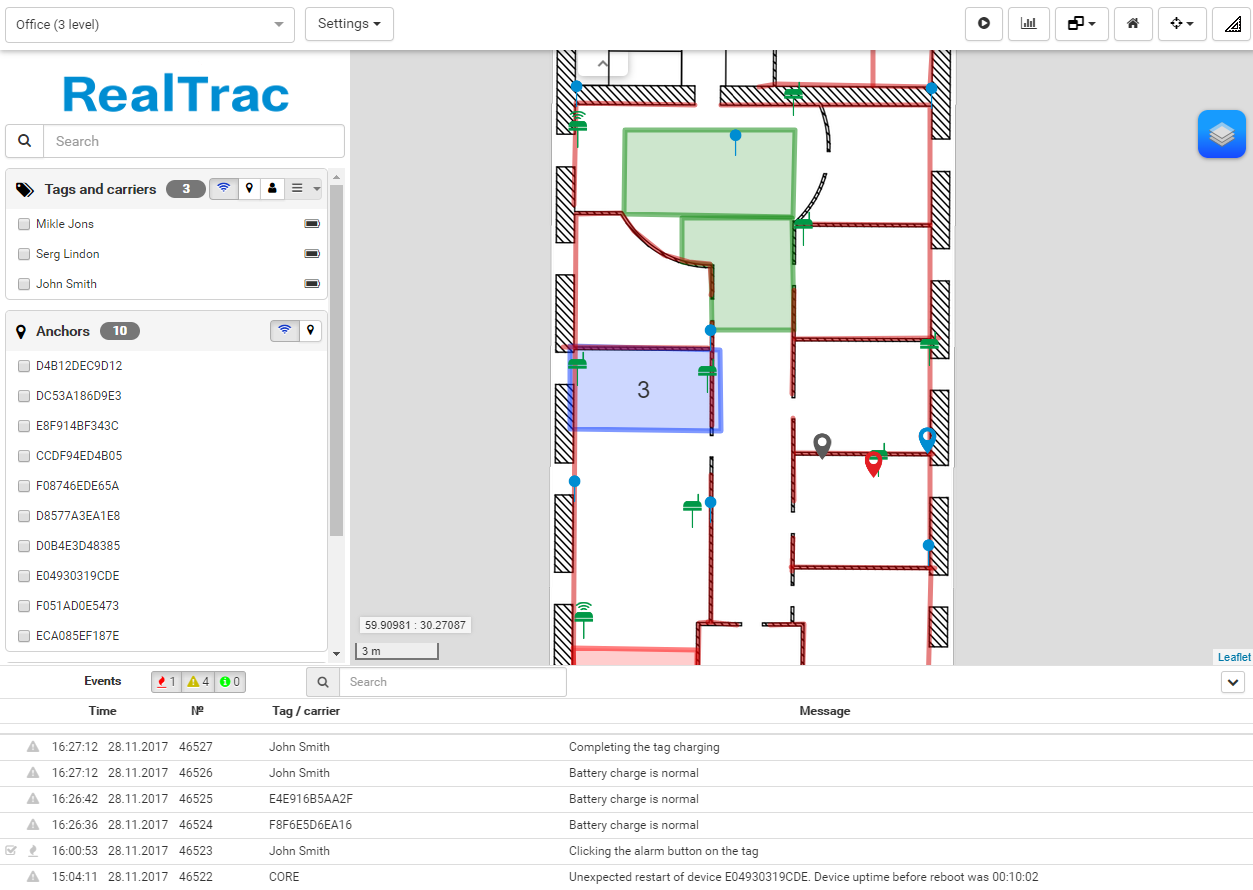 All the events in Notifications and Events module are now divided into three groups, depending on their importance. This allows you to assess important and critical events, to respond quickly and send messages about dangerous situations, or immediately request help. In case of a critical event, the operator will need to press a button, confirming that he is aware of the situation and take action according to regulations. Meanwhile, the system will record the response time to further investigate the incident.

One of the key items of the update is the integration of SCADA logic which allows customers to create logical data processing from positioning and tracking of tags used by vehicles, machines, staff, and generic items. This allows the operator to monitor the execution of business processes, to receive notifications of business process violations, to create customized reports based on his requirements, and much more.

With the Report Designer customers can create now various reports based on any collected data.
For example, you can monitor the quality of the guard tour, manufacturing activity etc.
Reports on such parameters like operation time, number of transactions, violations and other things affecting the efficiency of the enterprise can be used to improve the internal processes of the company. These reports will help to solve a complex of tasks within the framework of the implementation of the concept of lean production, enhancing its efficiency and competitiveness.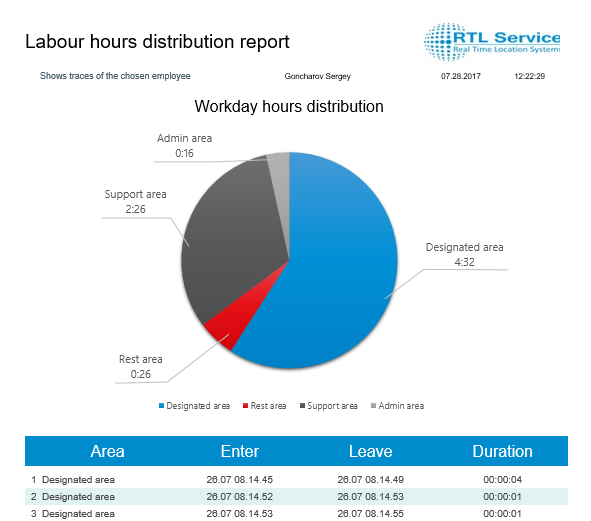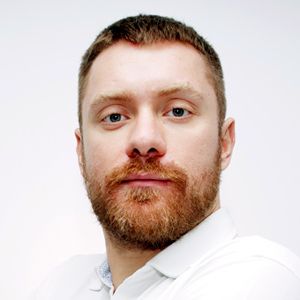 «Changes of RealTrac are inspired by changes and development of modern technologies and business requirements. We try not only to follow the trends, but even to anticipate them – that is to offer advanced products for the industry. This time we managed to integrate in one system the opportunity to enhance both the security and efficiency of the business. This approach will definitely find demand in the Russian and international markets»

Timur Poltorykhin, CEO of RTL Service Limited